Top 5 picks in the Mid-sized crossover SUVs Range
Even today many of us still try to speculate the actual difference between a crossover and an SUV. The only segments we all were aware of since beginning were the hatchbacks, wagons, MPV, sedans & SUVs.
The abbreviation "SUV" illustrates a body that is built on a decent ground clearance & something that delivers power to all four wheels making it all wheel drive machine. When advertising an SUV, it has always been demonstrated like a rugged vehicle that could be driven in all forms of terrains.
The term "crossover'' therefore came into existence since it exhibits glimpse of a compact SUV & offers comfort of sedan that was being missed out or rather compromised in an SUV. This new invention all together gave birth to a new segment in the car industry and eventually started picking up market in terms of sales.
With so many variants in mid-sized crossover SUVs ruling the market we have picked up the best of the best for you:-
To view any of our SUV's please visit our used cars for sale link here…
Kia Telluride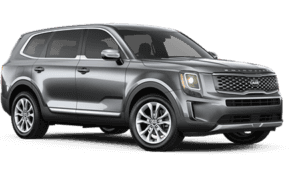 This splendid model has made KIA proud by winning the title World Car of the year 2020. This one is the sportiest conventional SUV with 3.8L engine V-6, a 3-row seating capacity & has the most eye-catchy impressive interiors as well as exteriors. Regarding features the car is equipped with 10.25 inches massive display touch screen, Harmon Kardon sound system, heads up display, wireless charging,360-degree camera, panoramic sunroof, and many more astonishing features. This model starts with a price range of $31,990.
Hyundai Palisade

This magnificent machine is the flagship model of the Hyundai's SUV range.  It is a 3.5L V-6 with 290hp & and has a 3-row seating capacity. Hyundai has gone to great lengths in terms of enhancing the plush interiors of this model distinguishing amongst its competitors in the segment. Some out of the ordinary features like lane change camera, driver talk, quiet ride, lane change blind spot monitoring system, exceptional quilted stitched leather upholstery, panels and trims etc are some of the features that Palisade comes equipped with. This model starts with a price range of $32,525.
Volkswagen Atlas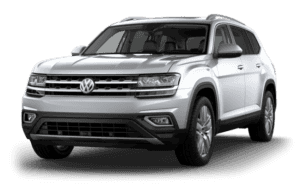 Aware of the tough competition when the Kia Telluride and Hyundai Palisade entered the market the Volkswagen geared up and refreshed the Atlas with some remarkable changes. It is a 3.6L V-6 with 276hp & has a 3-row seating capacity for 7 passengers. It is the largest SUV in the Volkswagen range. Atlas is equipped with some elite features like the front collision warning, automatic emergency braking, lane departure warning, 360-degree camera system, easy pack tailgate and so on. This one can offer greatest protection in terms of safety & driver related features. The interior space is the best part of the VW Atlas when being compared to its rivals. This model starts with a price range of $30,545.
Mazda CX-9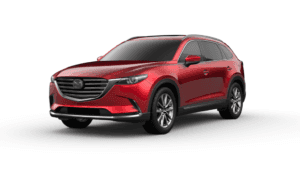 Mazda CX-9 has been in the upper position for many reasons. The best advantage of buying the Mazda CX-9 is the variety of trims it has to offer.  The car comes with 2.5L turbo engine, 4 cylinder delivering power up to 250hp.Few of the striking features in Mazda CX-9 are the auto height control, auto on & off headlights, LED fog lights, heated ORVMs, heated second-row seats, vents cup holders and many more exciting features. The interior out stands for its chrome aluminum & glossy back trims. The Mazda CX-9 starts with a price range of $41,550.
Kia Sorento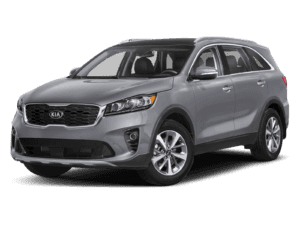 This exquisite one has won many hearts since its launch for its design & it has also won an award for its best design.  The Kia Sorento leads the rivals for the best combination that it has to propose like the space, design, technology, characteristics & affordability. Kia Sorento comes in 2 forms like 2.4L 4 cylinder with 185hp & 3.3L V6 with 290hp. Distinctive elements like the smart mode drive function, interior customization options, lane- keeping assist, driver attention warning, and so on are the features that Kia Sorento comes integrated with. The Kia Sorento as a whole is a very appealing package comprising elegance, dynamics, and robust aesthetics. The price range of this model starts from $35,490.