The Used Chevrolet Silverado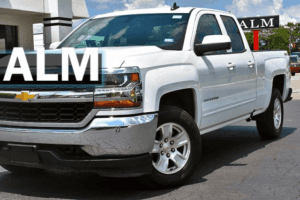 The Chevrolet Silverado is a light duty pickup truck. If you are in the market for a truck that can serve as both a cargo carrier and passenger van, then it is right for you. Buying a used Chevrolet Silverado truck may be the best option. The biggest advantage in making such a choice is the enormous amount of money that you will save. The very moment that a vehicle is driven off the lot it loses most of its monetary value. In buying a used Silverado, you will let someone else take the financial hit of new car purchase.
The sturdiness, reliability, and comfort of the Chevrolet Silverado makes it a worthy investment even in its used form. The Silverado has two doors, an 8-foot long bed, and a maximum towing capacity in 12,000 pounds. Older models include an in-cab Wi-Fi hot spot and an advanced infotainment suite. The truck also has a 6.2-liter V8 engine and an 8-speed automatic gear train. It puts out 285 horsepower and 305 foot-pounds of torque.
The 2-wheel drive versions of the Silverado are rated by the Environmental Protection Agency at 18 miles per gallon on the street and 24 miles per gallon on the highway. Other features include on-off road tires, alloy wheels, increased ground clearance, and sturdy off-road suspension system. If you are thinking of buying a used Chevrolet Silverado, it is important to obtain a vehicle history report on the truck you're looking at. This will provide insight into any work that has been done on the vehicle, which will help you make an informed decision. You should also have the truck examined by a professional mechanic to ensure that everything works as it should.
A Chevrolet Silverado is a good buy if you make your purchase from a well-respected used car dealership like ALM Mall of Georgia. We have stock of many used Chevrolet Silverados and can find the best one that suits your budget.