The 2018 Chevrolet Silverado 1500 Review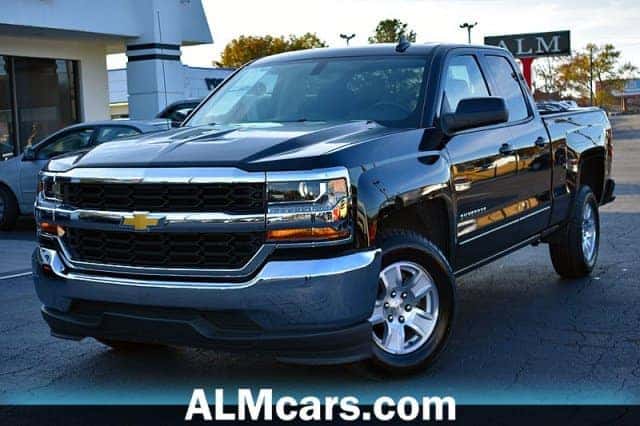 Revamped and redesigned from the ground up, the 2018 Chevrolet Silverado 1500 is a full-size pickup that can be availed in eight trim packages — making it suitable for every driver's needs. These trims include High Country, LTZ, LT Trail Boss, RST, LT, Custom Trail Boss, Custom, and Work Truck.
Features & Specs
Thanks to its impressive new power-train selection, the 2018 Chevrolet Silverado 1500 provides excellent ride and handling. Depending on the package you will choose, it can either have five or six seating — all designed to give drivers and passengers the comfort they need especially during long trips. It also offers a great fuel economy at 15 MPG city and 20 MPG highway. It has six advanced power-trains and has a horsepower of up to 420. This pick-up provides convenience and efficiency with its powerful V8 engines, expansive seats and excellent rear legroom, and easy-to-use tech features.
Configuration
The 2018 model of the Silverado has a length of 19 feet and 1.5 inches to 20 feet and 1.2 inches. It can be as high as 6 feet and 3.4 inches to 6 feet and 6.5 inches. Its curb weight ranges from 4,474 to 5,008 pounds.
Safety
The 2018 Chevrolet Silverado 1500 has garnered a safety rating of 8.7, as per the US News and World Report scorecard. Meanwhile, it received a five-star rating from the National Highway Traffic Safety Administration for the side crash tests and a four-star rating for the rollover crash tests. It further received the highest rating from the Insurance Institute for Highway Safety in five out of six crash tests.
These high safety ratings can be attributed to the Silverado's wide-ranging driver assistance features such as the heads-up display, the rear view camera mirror, the blind-spot monitoring, and the lane change alert, to name a few.
ALM Mall of GA is your premium used car dealership and we have tons of Chevrolet Silverado's at great reduced prices. Call us today and let us help you find your next truck.