How to Make the Most of Your Test Drive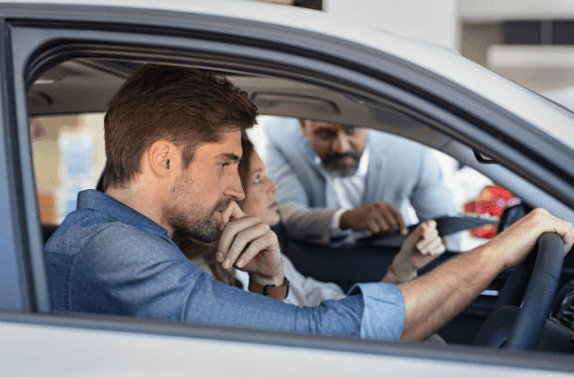 When people buy used cars, it should be a priority to ask for a test drive at the dealership. One thing to always keep in mind is that a vehicle could look perfect on the outside, but may not run the way that it should. The purpose of test driving a vehicle is so that you can get a feel for how it handles as well as if it suits your driving habits.
We are going to show you the top ways on how to make the most of your test drive.
Knowing What A Test Drive Means. A test drive means that you can locate the car that you have searched for on the internet and get to drive it on the road. You can determine if it fits your driving habits, if it is comfortable and it's what you want to be in for years to come. It is a known fact that car buyers are sometimes intimidated by salesman, and don't test drive them due to them thinking that the salesman may haggle them. With ALM Mall of Georgia this is not true as we want everyone to try out the car they feel they want to drive.
Ask the Dealership for Several Test Drives. Don't be afraid to ask to test drive a few different used vehicles when you are at the dealership. The more vehicles that you drive, the more you will be able to narrow down and identify top ones that feel the best. The dealership will never stop you from wanting to test drive a few cars until you have made your decision.
Write a List of Items You Want in the Car. People often overlook some of the extras and features that they wanted before test driving vehicles at the dealership. You must keep these in mind and write them down because it is a very different scenario when you are doing test drives. People always get very excited once at the dealership and sometimes forget those extras they had in their minds at home.
Call the Dealership Before Visiting Them. If you are ready to visit the dealership to do a test drive, it is recommended to call ahead so that you can work with a salesman you are familiar with. This allows both parties to be prepared so that you don't waste time with unnecessary talks or planning. Our car salesmen are highly rated and they know our cars inside out. If you call before you visit us, it will also give us time to get the cars ready for you.
To schedule a test drive please call us on 678-765-3800 or fill in the contact us form and we will get back to you shortly.